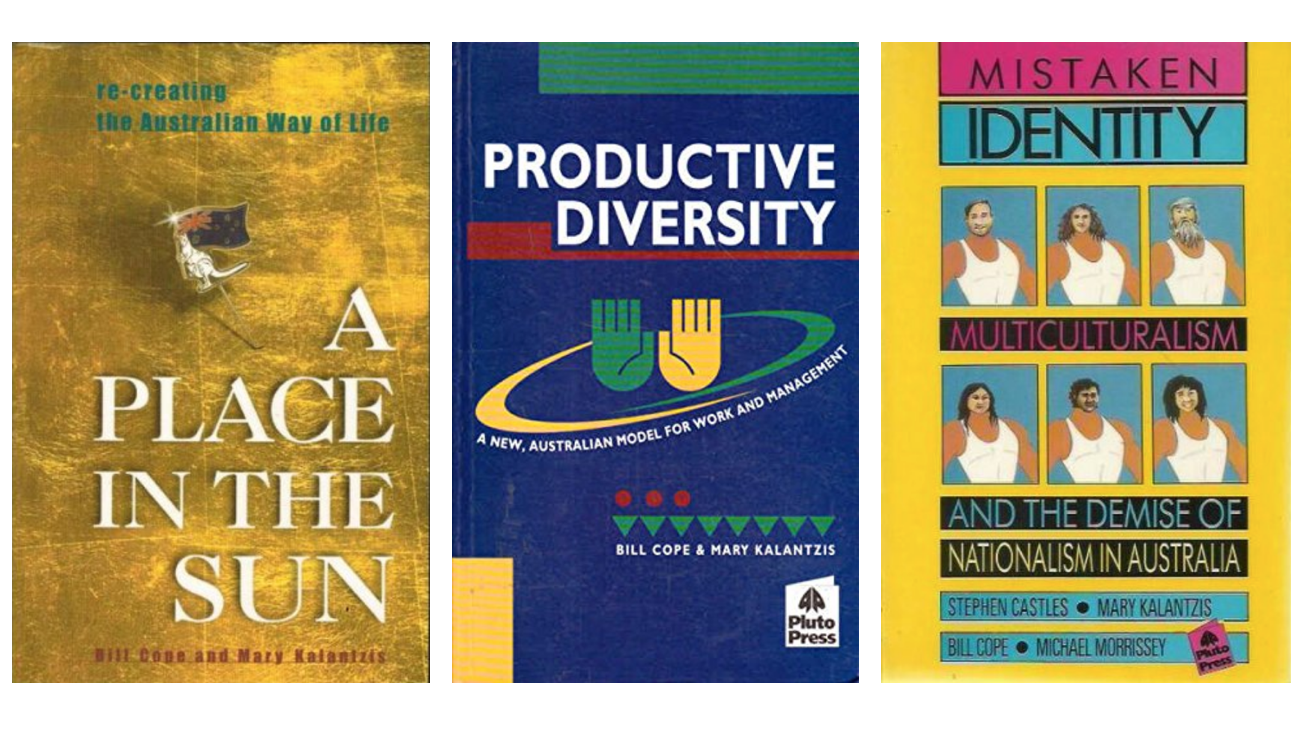 A Place in the Sun
Bill Cope and Mary Kalantzis, A Place in the Sun: Recreating the Australian Way of Life, HarperCollins, Sydney, 2000. | link
"Multiculturalism" is a word much bandied around in the media and by politicians. But do we really understand what this word means and where it's taking Ausralia? This book places the cultural make-up of our society into an historical context, stripping away myth and superstition and responding forcefully to debates about national identity and destiny.
Productive Diversity
Bill Cope and Mary Kalantzis, Productive Diversity: a New, Australian Model for Work and Management, Pluto Press, Sydney, 1996. | link
Beyond "corporate culture"—living and working in diverse organizations, connecting with diverse communities, customers and stakeholders.

Mistaken Identity
Stephen Castles, Bill Cope, Mary Kalantzis, and Michael Morrissey, Mistaken Identity: Multiculturalism and the Demise of Nationalism in Australia, Pluto Press, Sydney, 3d edition, 1992. | link
The classic introduction to Australian multicultural policy and practice. "A masterpiece of academic popularisation"—Donald Horne.